In the Country we live in at this moment, there are lots of Nigerian Gospel music artists who have been doing well in the Christian music industry and even have songs that have been done by lots of other singers outside Nigeria. The most eminent singer has done songs and calls them "Worship Anthem", where other ministers of God are allowed to use the song and make a beautiful cover from it.
Renowned gospel singers in Nigeria have even done songs that are now recognized by people outside the Nation of Nigeria.
So, we'll be listing some prolific Christian artist in Nigeria who has worship anthem that is popular enough to be remade by other ministers of GOD.
Feel free to add your own singer in the comment section If you feel we've missed a particular artist we were supposed to add.
Sinach
Frank Edwards
Nathaniel Bassey
Tim Godfrey
Mercy Chinwo
Now, Let's talk about this renowned singer, their career, and their worship anthems.
1. Sinach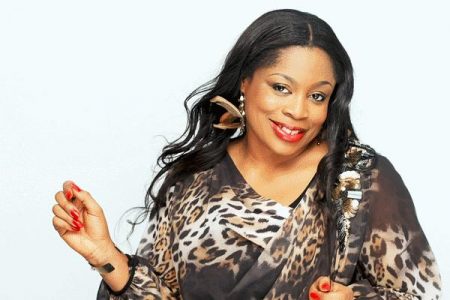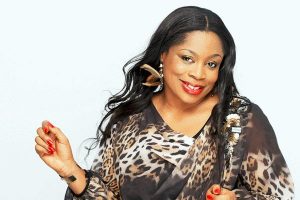 Sinach is a Nigerian singer from LOVE WORLD at the Christ Embassy Church, She has always been their worship leader to date. Her full name Osinachi Joseph Kalu, She has done songs like;
Waymaker
Rejoice
He Did It Again
More Of You
Great Are You Lord
There's An Overflow and many other songs.
The song "WAYMAKER" has won her many awards and still doing well today with the huge blessings it has caused. American artists like LEELAND, Bethel Music Singers, Jesus Culture, etc. have done lots of song cover with the song "WayMaker" by Sinach. Sinach is joyfully married to Joe Egbu.
This Lady is an anointed singer who is worth listening to, her songs is available for stream & download in almost all digital platforms worldwide
2. Frank Edwards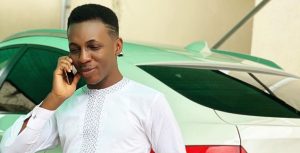 Frank Edwards is a prolific singer in Nigerian, the CEO of Rocktown Studios, who is known by almost every Christian in Nigeria, and that's because of His good great music which He serves always. The Enugu born singer who is widely known by His stage name "Frank Edwards" is the crooner of well-known songs like;
Mma Mma
Okaka
Onye
Chukwuebuka
You Too Dey Bless Me
Oghene Doh
The song "MMA MMA" is a song which was released in the year 2014, and since then, it has been an 'always used' worship anthem in every church today, It's a worship anthem that renowned singer outside Nigeria has done the cover so many times regardless the fact that the song was crafted and written in the Igbo Language (Nigeria).
Frank Edward is a singer who is even known by children, teen, adult, and his name has grown to be one of the most sorts out for when It comes to Christian Music in Nigeria.
3. Nathaniel Bassey
Pastor Nathaniel Bassey is one of the most respected singers, songwriters & an anointed pastor when it comes to doing powerful worship songs. He has performed in lots of gospel-based concerts worldwide and still having toured all over, He still births good great music.
The Akwa-Ibom born singer who is widely known by His stage name "Nathaniel Bassey" is the crooner of eminent songs like;
Imela
Hallelujah Eh
Book Of Life
Onise Iyanu, where He features the American contemporary, multi-octave music minister "Micah Stampley"
Olowogbogboro
Wonderful Wonder
Glorious GOD
The song "IMELA", gained about 100M views on YouTube, and that's because of the power the song carries. IMELA is also an anthem that has been done by prolific Nigerian artist, and local church
singers.
4. Tim Godfrey
Here's another powerful singer who is popularly known for His energetic performance on stage, as He is also the CEO of one of Nigeria's top Christian music studio "ROX NATION". Tim Godfrey started His Music career at a very young age and has done collaborations & work with notable music producers like Masterkraft & SMJ.
Tim Godfrey is also the Director of the talented music group "XTREME CREW" that features IBK, Blessyn, Emeka, etc. he also the crooner of well-known songs like;
Nara featuring the Stellar Award-winning singer "Travis Greene"
Agidigba
Na You Be GOD
SO Good
Ahaah (Trap Beat)
5. Mercy Chinwo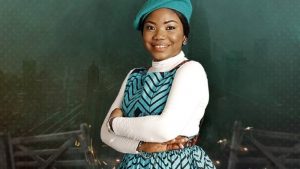 One of Nigeria's most recognized Christian music singer is Mercy Chinwo, she is the crooner of the popular song titled "Excess Love", She is also signed into Eezee Concept alongside GUC & Judikay. This lady as gained lot of Fans worldwide as Her songs have always blessed lives. At the moment in 2020, Mercy Chinwo has only 2 albums titled "SATISFIED" & "THE CROSS – MY GAZE" filled with power-packed songs.
Mercy Chinwo is the voice behind powerful songs like
Excess Love
Chinedum
Akam Di Nelu
Na You Dey reign
Obinasom
Bor Ekom and many other song of blessing.