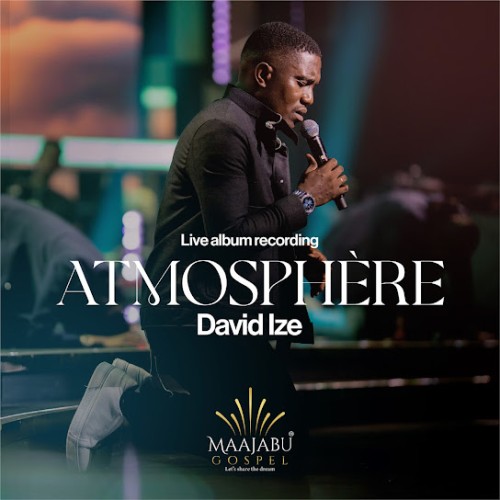 Benga Ngai (Live) Mp3 Download by David Ize
Experience the soulful sounds of "David Ize", a talented musician and renowned global vocalist. The song titled "Benga Ngai (Live)." is a classic composition accompanied by a stunning music video. Prepare to be captivated and enchanted by this beautiful musical experience that will touch the hearts of listeners of all ages.
Song Details
Artist:

 David Ize

Album:

 Atmosphère (Live)

Released:

 2023

Song Duration:

 07:44
Download, stream, and share the powerful Mp3 audio of this uplifting song with your friends and family. Let the blessings overflow as you spread the goodness and joy it brings. Allow its melodious tunes and heartfelt lyrics to inspire and comfort those in need. Join hands in creating a chain of blessings by introducing others to this beautiful piece of music. Make a difference in someone's day by brightening it and strengthening their spirit.

Click to Download More Of David Ize SONGS Here
The song "Benga Ngai (Live)." is a melody and tune that was written due to inspiration by the Holy Ghost, as this song was made to bless lives and build your faith in Christ the Lord. The beautiful lyrics, vocals, energy, and inspirations used in birthing this song will thrill you.
Song Lyrics: Benga Ngai (Live) by David Ize
Verse
Na Lizib'oyo na mesana kotoka
Ngayi awa naye lisusu
Na adresse oyo na mesana kokende
Papa ngayi awa naye lisusu
Awa na Lizib'oyo na mesana kotoka
Ngayi awa naye lisusu
Na lopango oyo na mesana kokende
Papa ngayi awa naye lisusu
Awa na Lizib'oyo elongisa ngayi Goliath
Ngayi awa naye lisusu